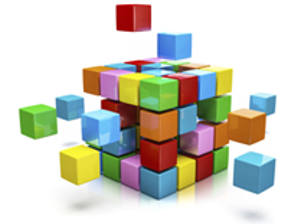 WP4 - Conceptual model and distributed system for the management, use and dissemination of data
Specific activities
Study of processes and parameters driving fresh water and sediment supply. Comparisons on a regional scale with other glacial systems (ice streams, outlet glaciers).
Definition of the distributed network architecture, deployment nodes.
Institution: CNR (CNR-ISAC, CNR-ISMAR, CNR-DTA) - INGV - OGS
Expected results
- Summary obtained through the results of WPs 1-3 and development of conceptual models for the study of various phenomena and processes.
- Integration of complementary expertizes by participant institutions, establishment of an interdisciplinary multi-institution team .
- Collaboration with international partners involved in the CORIBAR experiment.
- Implementation of a distributed structure based on the brokering approach concept, with nodes managed by different participants and a central infrastructure at the CNR.